A Hello FREEBIE – App Store Badges PSD
Hi, welcome to the KyuBid blog! My name is Grace and I'm the Founder/Development Lead/Resident Android Expert and Chief Cake-Baker here at Kyubid. The team and I will be sharing programming tips, tricks and the hacks we use to get our mobile apps ready for launch. We'll also be sharing some of the tools that makes our life soooo much easier while we're developing apps here at KyuBid. So if you're into that sort of thing, read on and make sure you stick around.
FREE Google Play & App Store Badges Set PSD
As part of this extra-special "Hello" post, I've created a .psd file that I am giving away for FREE. App store badges seem to be everywhere now, and they are a great way to present information about how people can get your mobile apps. I usually put up a website for a mobile app way before I finish work on it so putting up a "Available on the App Store" badge on the site would be misleading and pretty annoying. So I created these badges that allow me to edit the text to whatever I want e.g "Coming Soon", "Launching soon" etc etc. It also allows me to change the language for international sites when I need to.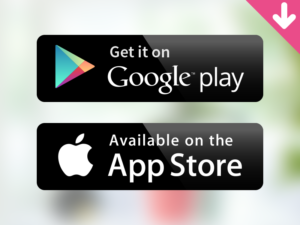 Get the App Store Badges Now
You can get the editable .psd file from our Behance profile. Download and Enjoy!
Credits: Feature image courtesy of http://www.hipsthetic.com/free-multi-device-desert-dusk-wallpapers/